Eight Dog-Friendly Events to Kickstart Spring
When Fido is one of your vacation companions, finding pet-friendly events probably ranks high on your vacation planning to-do list. Once you've booked your pet-friendly condo or beach house, browse our list of things to do with man's best friend along for the ride.
West Palm Beach, Fla.
Puppy Hour: Every Thursday from now until July 6 bring your furry friend to Puppy Hour at the Southern Railway Taphouse. Admission is donation only and this weekly event is held from 6-9 p.m.
Where: 314 Clematis Street, West Palm Beach, Fla.
South Florida Pet Expo: Check out the latest in fun pet gear at this dog-friendly event. Held April 22 and 23 at the South Florida Expo Center, admission and parking are both free.
Where: 9067 Southern Blvd., West Palm Beach, Fla.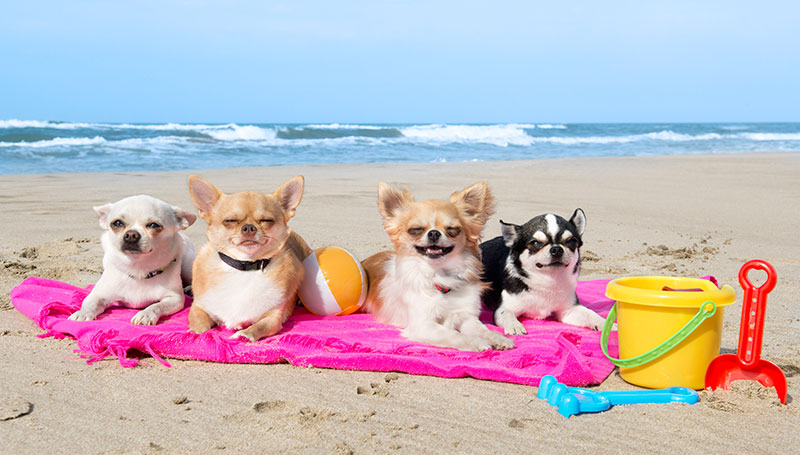 Miami Fla.
Bruce Wayne's Birthday Bash: Super hero's and super pups are welcomed at Bruce Wayne's Birthday Bash on April 29 from 3 to 6 p.m. Pups and pawrents will be treated to drinks and treats, as well as prizes.
Where: 101 NW Street, Miami, Fla.
Bark in the Park at Marlin's Park: Combine your two loves - baseball and dogs for Bark in the Park on June 3 at 4:10 p.m. Admission is $16 per person and $10 per pup.
Where: 501 Marlins Way, Miami, Fla.
Live Music at The Hub: Your best furry friend is always welcome at The Hub on scenic 30a. Shows are held almost nightly at 7 p.m. in the spring and summer months. Check their website for the latest acts and dates.
Where: 6910 E. Hwy. 30A, Santa Rosa Beach, Fla.
Galveston, Texas
Pet-a-Palooza: Bring your pup to one of the largest outdoor pet festivals to sample treats, food and pet accessories on April 29 from 10 a.m. to 4 p.m. Load up on free swag, too!
Where: 24th and Winnie, Galveston, Texas
Orange Beach, Ala.
8th Annual Bama Coast Cruise: Get your motor running and enjoy a day outdoors with your family fur baby while you check out dozens of classic cars at The Wharf in Orange Beach, April 28-29, 9 a.m. to 5 p.m.
Where: 4830 Main St., Orange Beach, Ala.
Foley, Ala.
13th Annual Gulf Coast Hot Air Balloon Festival: Watch more than 30 hot air balloons take flight at this outdoor festival, May 5 and 6, 2 to 10 p.m. Back by popular demand is the Disc Connected K-9 World Famous Dog Show.
Where: 18507 U.S. Hwy 98, Foley, Ala.