When you're considering a dog-friendly Florida vacation, the area in and around Fort Myers offers its share of pet-friendly vacation rentals
Pet-Friendly Vacation Guide: South West Florida
This week, we're motoring over to South West Florida and discovering all things pet friendly in this Florida Gulf Coast city. When you're considering a dog-friendly Florida vacation, the area in and around Fort Myers offers its share of pet-loving vacation rentals, restaurants and attractions:
Dog-friendly Fort Myers Restaurants
Come hungry when you vacation in Fort Myers, Florida! You and your pooch have your pick of more than 55 dog-friendly restaurants. If you're in the market for a local's secret, go to Bonita Bills. This waterfront spot isn't pretentious, but the view is great and the food is even better. With a tagline like "No shirt, no shoes...can I get you a beer," you know you're in for a laidback time with views of Ostego Bay. This family-friendly restaurant is an open air building with no air conditioning and welcomes your fur children beginning at 6 a.m. When you're ready for happy hour, Shoeless Joe's will not disappoint. Servers are happy to accommodate your pup with water while you sip your cocktails and enjoy a great selection of appetizers. The sports bar offers nightly specials, including half price chili nachos on Thursdays and 20 wings for only $13.99 on Wednesdays. You can also catch some great live music on Joe's Deck on the weekends. When it's time for dessert, it doesn't get more dog-friendly than Love Boat Ice Cream. Stop in for a treat and Fido gets a free puppy cup to enjoy at an outdoor table. This Fort Myers ice cream shop has been around since 1967 and offers more than 50 flavors of creamy treats.
Related: Four Pet-Friendly Cities for Vacation Travel
Dog-friendly Fort Myers Attractions
If you think you have to leave your dog at home to go on a Fort Myers charter fishing trip, think again. Fishing Buddy Charters is dog friendly. Be sure to pack a small cooler with water and snacks for you and your pooch. Pack a few for the captain, too, and score a extra points. Depending on the time of year, you can catch red fish, grouper, pompano, mackerel and more. If fishing isn't for you, Captain John will take you sightseeing in the bays and backwaters. Located in nearby Estero, stop by the DipidyDawg Gourmet Dog Bakery & Boutique to pick up some freshly made organic treats for your pup. If your dog needs a spa day after a visit to one of the area's numerous dog parks, this is the place to do it. The Causeway Islands offer a spacious spot for you and your pup to roam the beaches and splash in the water. If your dog enjoys riding on a kayak, it's also a great area for kayaking.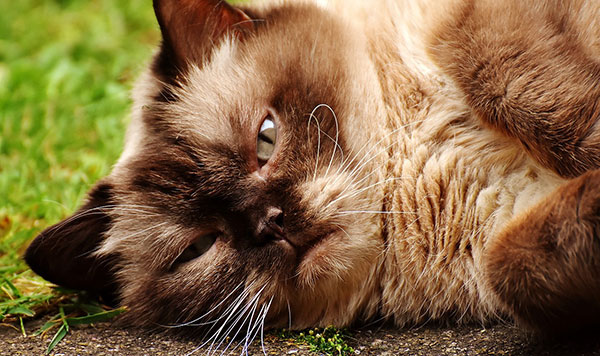 Dog-friendly Vacation Rentals in Fort Myers, Florida
If sand and surf are calling your name, you'll find numerous pet-friendly vacation rentals in and around Fort Myers, Florida, including Haines City, St. James City, Tavernier, Englewood and Islamarada. From beach-front cottages to Key West-style condos, you and Fido have options for pet-friendly rentals. At PetFriendlyRentalsByOwner.com, you can rest easy knowing you're communicating directly with the owner of your Fort Myers vacation rental. Not only can rates be lower when booking owner-direct, but many times owners can provide you with additional information on pet-friendly attractions in the area.
For additional pet-friendly vacation rental news, subscribe to our monthly newsletter and browse our blog.